The Candle Camper
It's been a lifelong dream of ours to own a classic Volkswagen Microbus (T2 / Type 2 / Van). We were brainstorming ideas of how to do more outdoor events, and the two concepts came together. We searched all over and found this beautiful fully restored 1969 VW in Cloud White. We then spent time outfitting it to be our mobile boutique. We have added custom LED-neon signage, additional lighting, retail fixtures, and an awning. We look forward to seeing you in our Candle Camper at a market soon!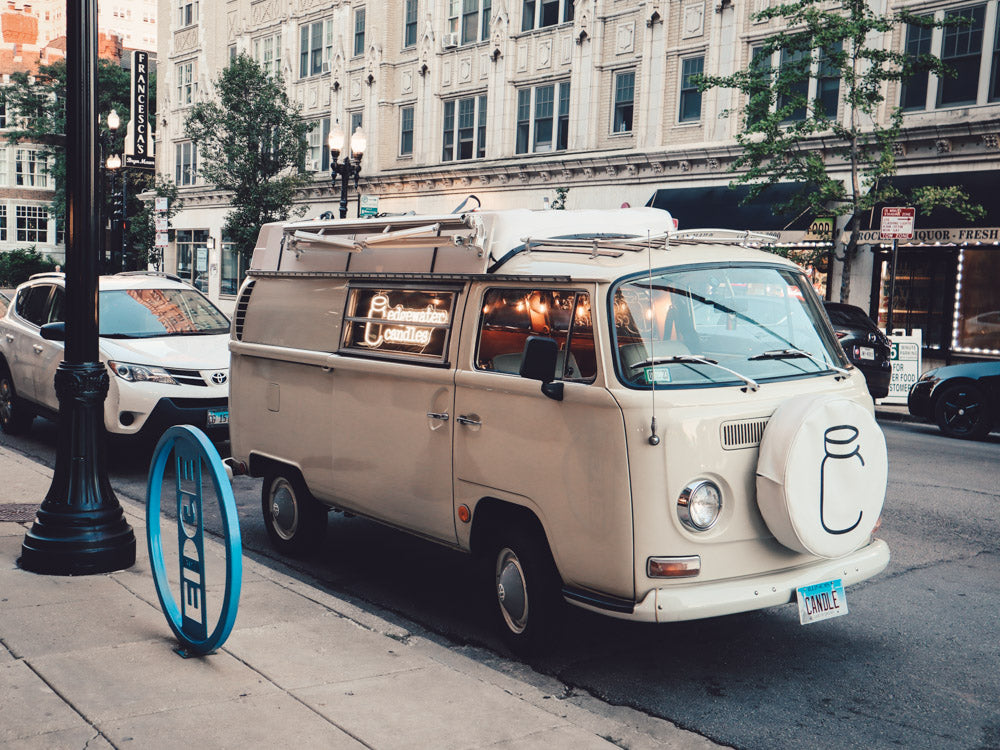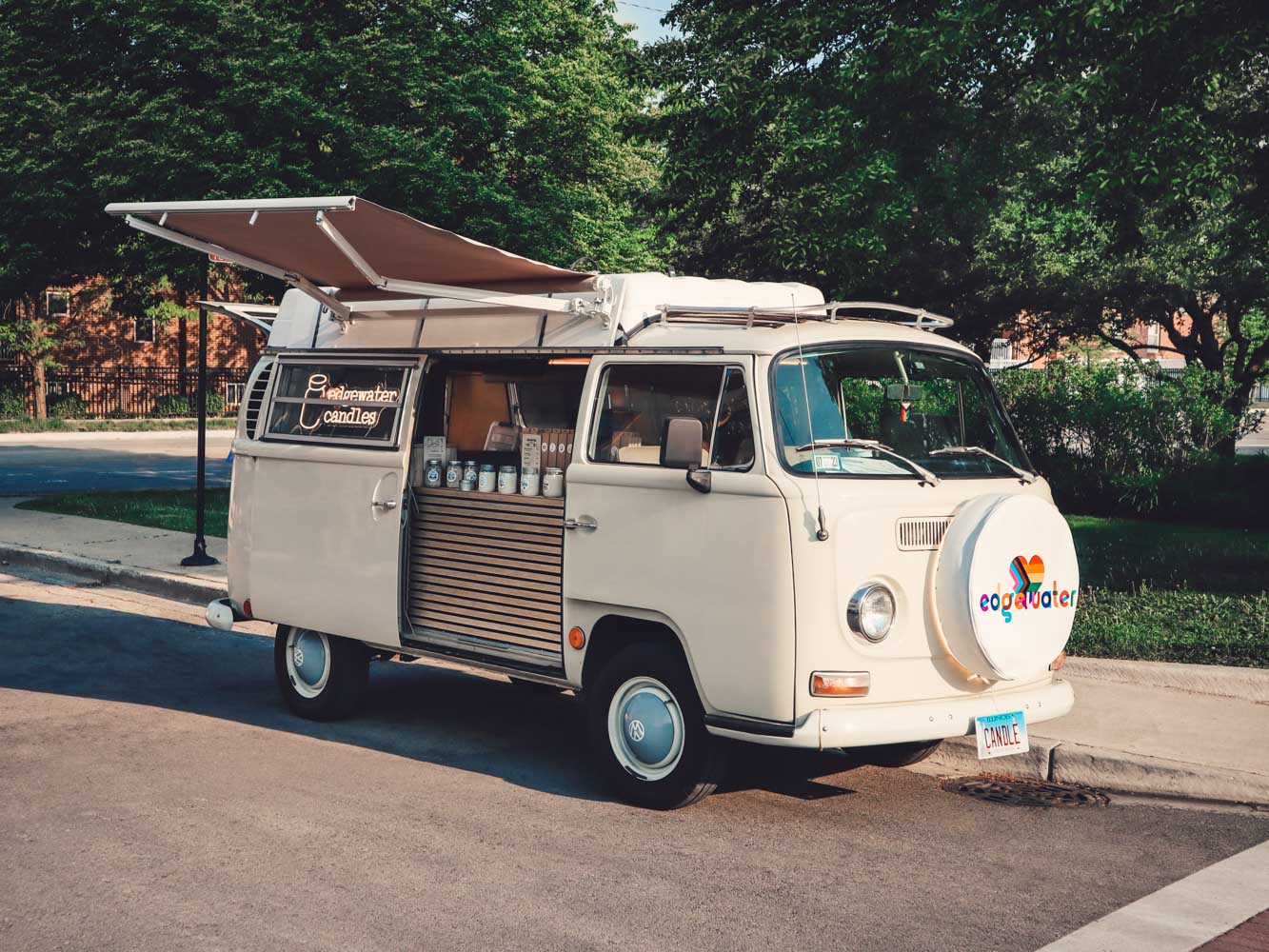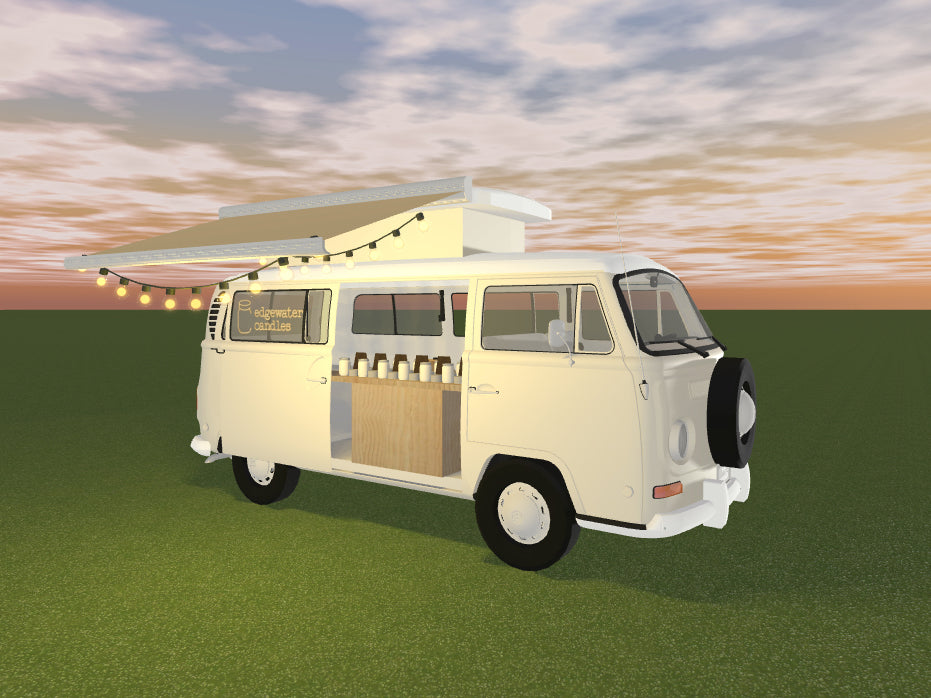 Engineering the Candle Camper
After we realized that the VW T2 Microbus was the perfect starting point, we laid out our ideas in CAD. Here you can see the beginnings of our ideas for the neon in the sliding door, the retail fixture, and the awning affixed to the pop-top. We have also added such enhancement as a custom spare tire cover with our "ec" jar logo emblazoned on it, and even "CANDLE" license plates!
WGN TV: Candle Camper at Lincoln Square Winterbrew