Iconic Chicago Drag Queen Shea Couleé features Edgewater Candles in Architectural Digest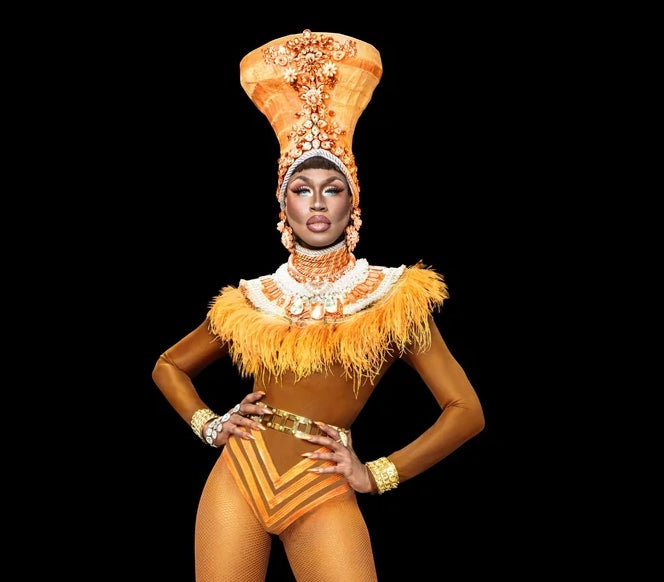 We are just a bundle of gratitude today. Chicago legend Shea Couleé included our Birch and Black Pepper candle among 11 essentials for her home in a special feature in Architectural Digest. 
In 2017, the world was introduced to the fabulous Shea Couleé as a contestant on RuPaul's Drag Race. Her moment of redemption finally arrived in 2020 when she took home the crown as the winner of All Stars 5. We love to see Shea thrive as much as the next person, so when we found out that she's as passionate about interior design as we are, we simply had to learn more about how she curates her space.
At the moment, Shea's favorite room in her home is the kitchen, which has a waterfall island made of dolomite marble that she chose for the metaphysical properties. "The stone actually engages all of your chakras, and it promotes confidence, energy, and creativity," she says. "So I feel like people naturally tend to gravitate towards the island in our home, and that's really what we wanted—for our kitchen to be a gathering place."
Shea is all about living authentically, so it should come as no surprise that she would be attracted to '70s glam aesthetics in the realm of interiors. She pairs that with elements of midcentury-modern design and rich jewel tones with pops of black, white, and brass. As far as color palettes are concerned, Shea leans toward dark emerald greens, burnt oranges, and rusty hues, which she mixes with black and white for some contrast. "I think a lot of that is from my dad's influence growing up," she explains. "He had a very specific aesthetic that was very '70s and modern, with a lot of black lacquer. I like to play with black in different finishes—matte, shiny, or really textured."
No matter the medium, Shea is constantly serving iconic looks. Here, the Chicago queen spills the tea on the 11 essentials that take her home to the next level. Take notes because these style cues are absolutely life changing. 
"I'm very much a sense person. When people come into my home, I want them to really have a full sensory experience. The two things that people tend to [notice] first when they walk into our home is the orca marble countertop and the aroma of that black pepper and birch candle. So many people talk about how inviting the smell is."
---
---